She isn't afraid. I'll bet you that there isn't a single national Republican official that has the guts to do the same. Not one. Warren doesn't need an army of security to mingle with the people.

Let's see Bunker Bitch try that.
Trump has recently expressed (lied about?) his admiration for Richard Nixon.
Maybe he should have considered this Nixon Moment before he ordered the park cleared of peaceful protesters?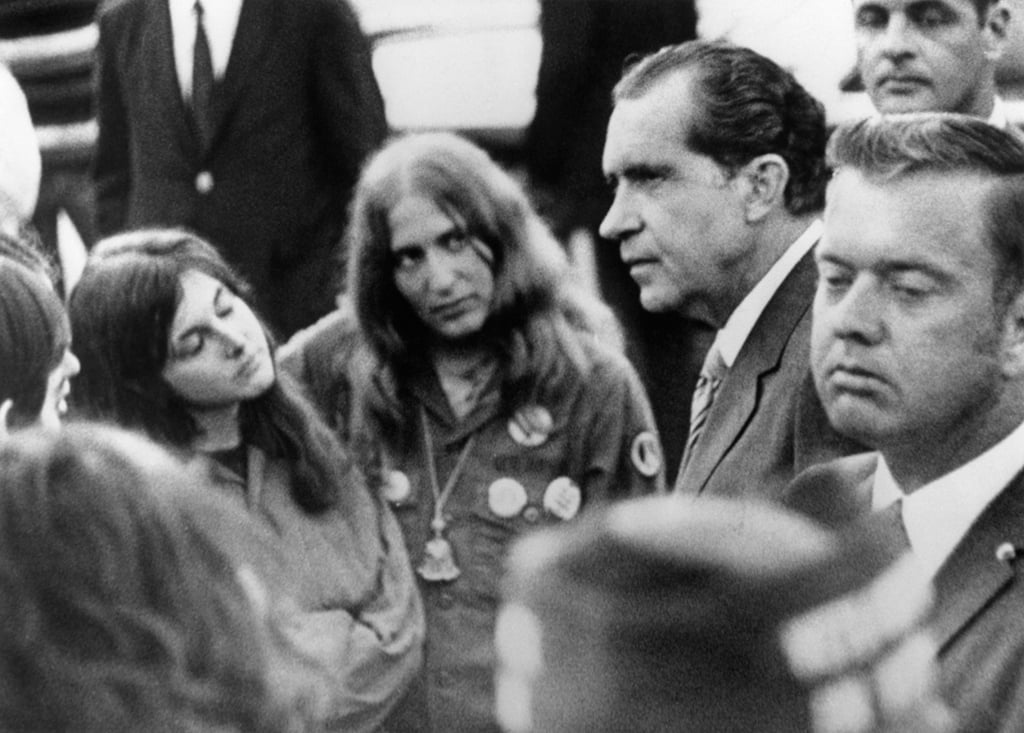 https://www.washingtonian.com/2016/05/17/richard-nixon-kent-state-protests-white-house-lincoln-memorial/
"It was one of the unlikeliest spectacles in Washington history: the President of the United States paying a late-night visit to thousands of radical protesters camped out at the Lincoln Memorial. Here's how it happened."