When writings are as old as the Sumerian tablets, anything is possible. So why can't these planets be what they were describing?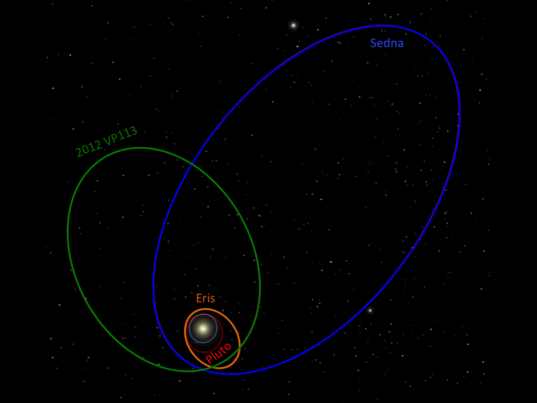 A second Sedna! What does it mean?
Posted by
Emily Lakdawalla
2014/03/26 21:28 UTC

(LINK)
It seems there is a variety of ideas how the planets found their current orbits but everyone seems to agree that they once were closer in. Now that is spooky. Because it tells us that whatever it was that the Sumerian tablets were talking about, it likely did, or certainly could have existed. BTW, these orbits are the type of orbits that Nibiru is supposed to possess.